Back to Delicacies
New: winter brunch at La Table de Varennes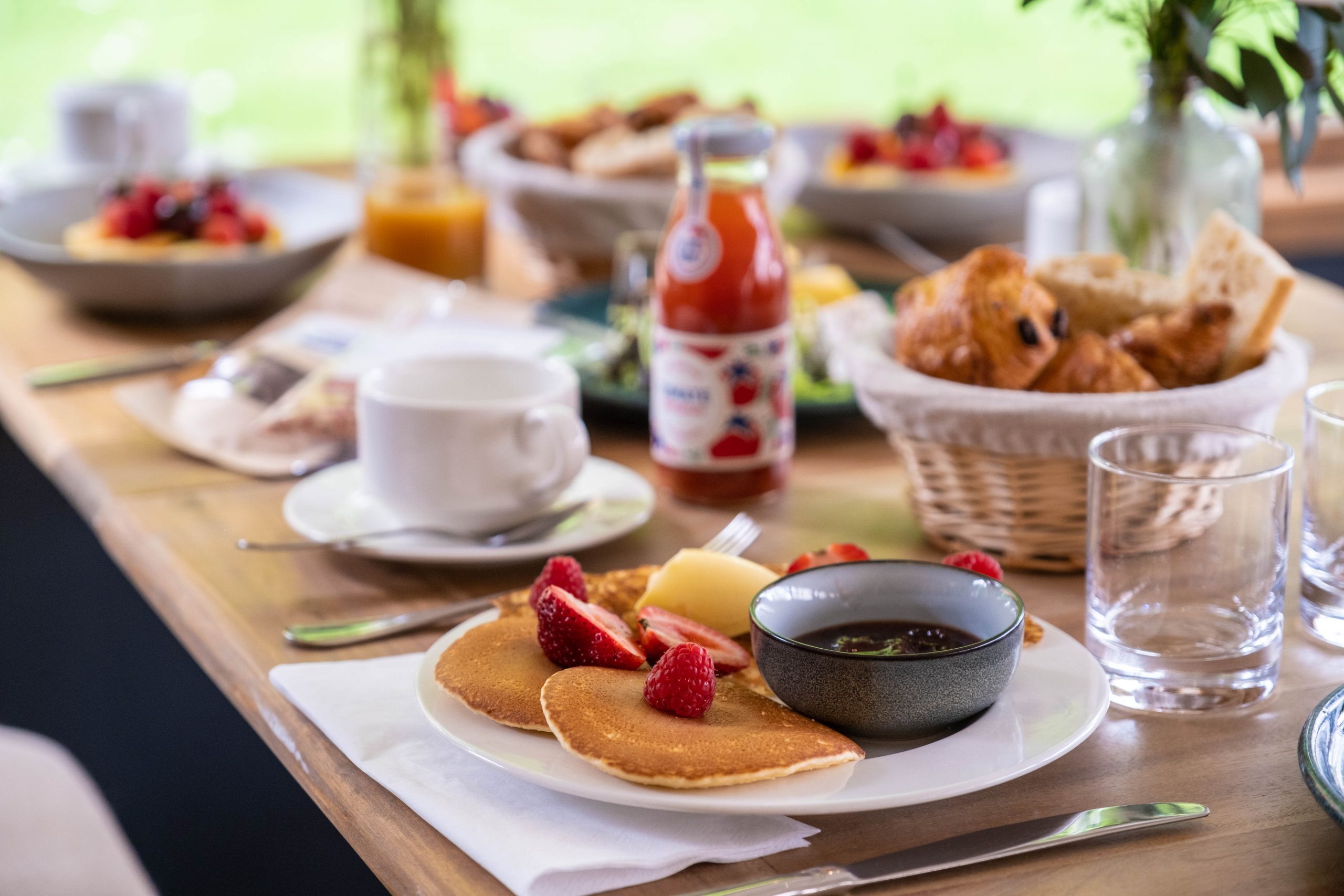 Time for foodie fun at La Table de Varennes. The cosy restaurant at Les Demeures   de Varennes is ready to serve you in an authentic setting, every Sunday from October to April.
Joffrey Servant, chef at La Table de Varennes, serves a foodie brunch crafted from local produce every Sunday this winter. Hunker down in the lovely dining room that looks out onto the grounds  and woodlands and enjoy local, seasonal produce served as a generous, sophisticated  brunch.
Home-cooked cuisine in your country home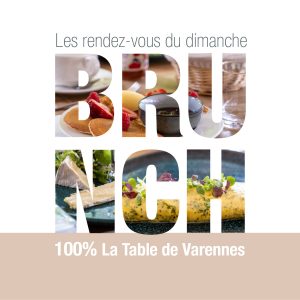 On the winter brunch menu: a hot buffet of sweet'n'savoury fare: bacon, scrambled eggs, sautéed potatoes, crêpes and pancakes, a dish of the day; meat, fish or a savoury tart, a raw veggie bar, an iodine buffet served with bread, French pastries, tea or coffee and fruit juice. As a bonus: a platter of matured cheeses, seasonal fruits and sweet bites. Not forgetting the delicious French pastries from L'Or des As, in Quincy-sous-Sénart.
Price: €49 /guest. To book your winter brunch, call +33 (0)1 69 00 53 87