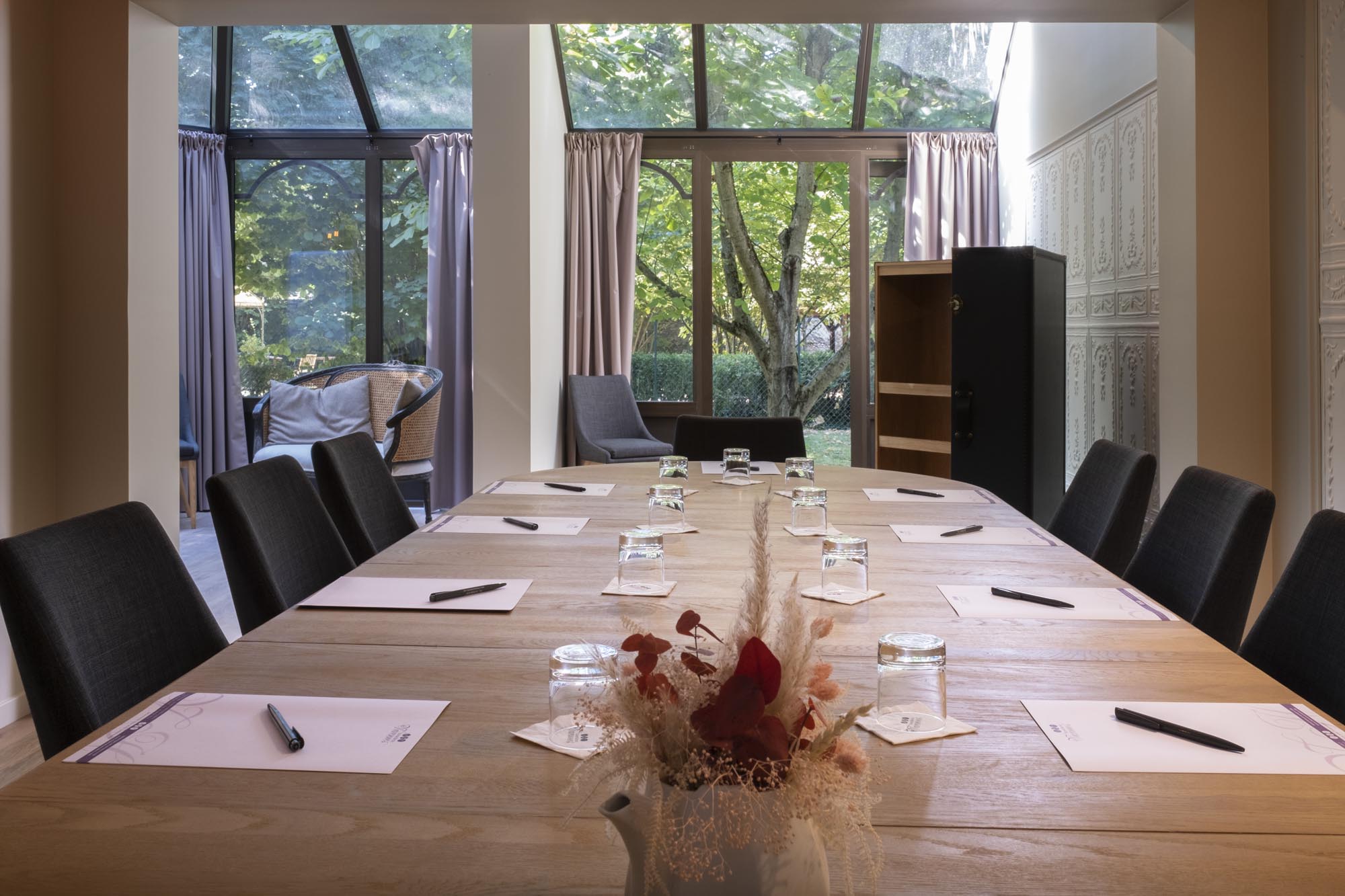 Seminars
& coworking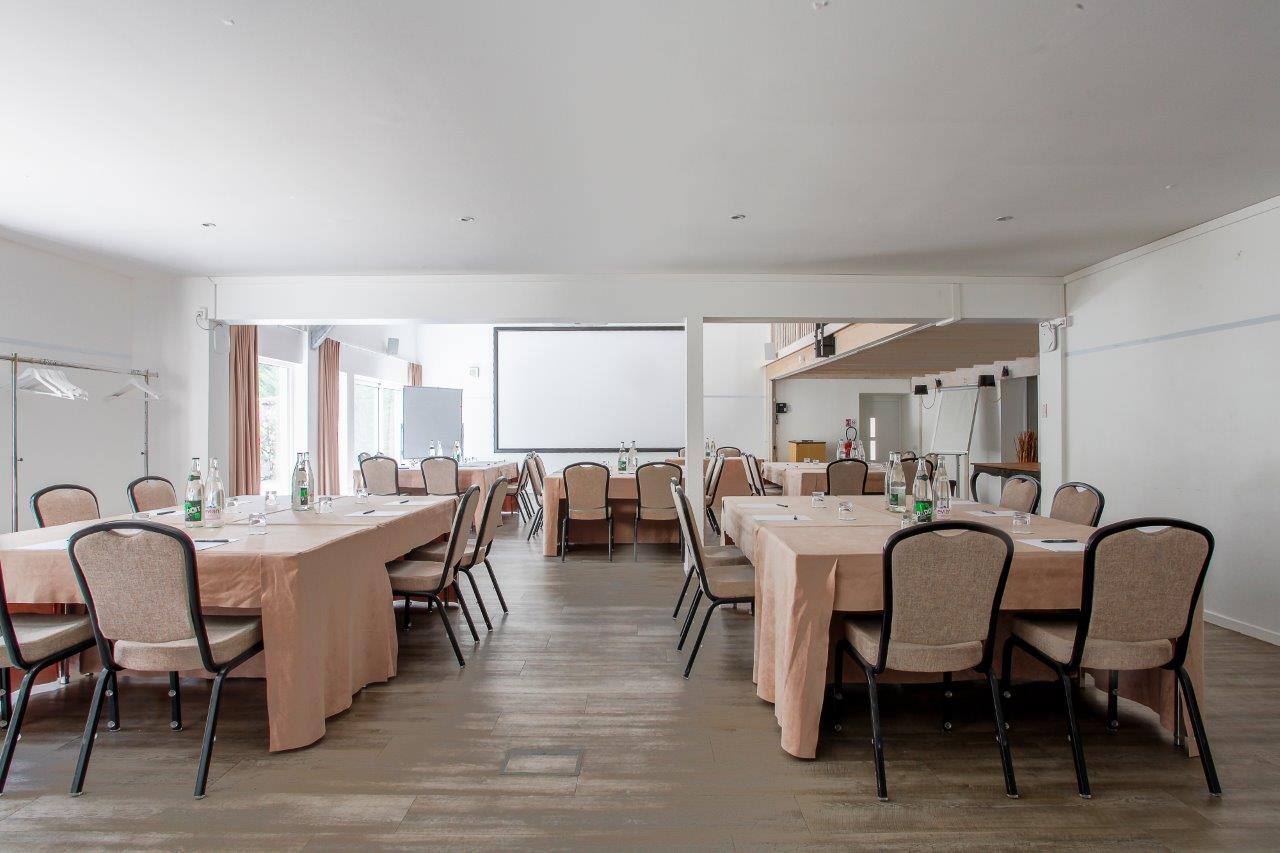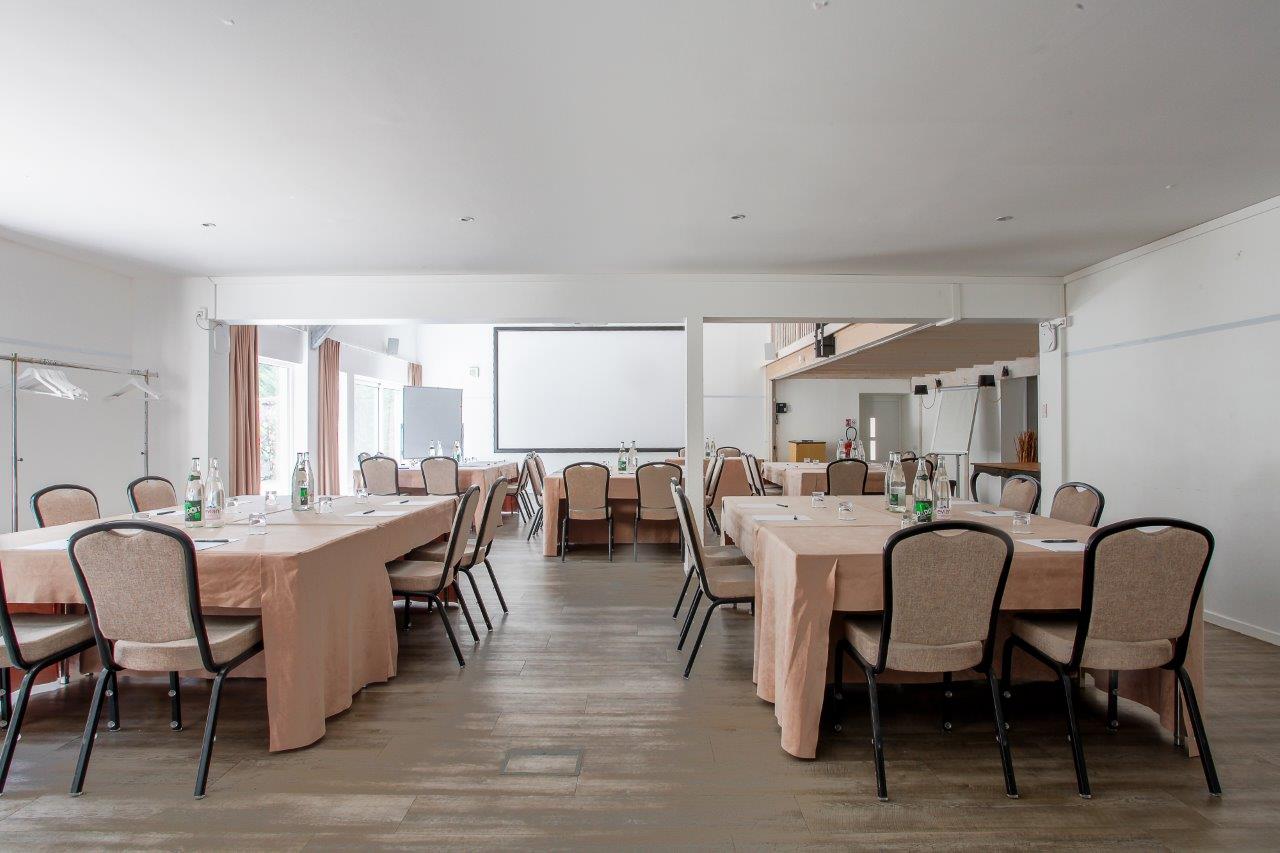 Your seminar in a change of scenery
Study days, corporate meetings with full or half-board, team-building activities: Les Demeures de Varennes welcomes you to a well-preserved, relaxing setting and just outside Paris.
Spread across the various outbuildings on the 18th-century estate, the modern, elegant meeting rooms look out over the woodlands. An ideal backdrop to your AGMs and Comex meetings, confidential meetings and business days, whether your group is large or small. Les Demeures de Varennes make sophisticated services available to you and its comfortable rooms:
Monet Salon: vast with bay windows, it opens out onto a terrace and affords a view of the gardens.
Pissarro Salon: practical for more confidential meetings  with an independent terrace.
Ateliers : two strategic rooms, salon Cassatt and salon Morisot, with 2 metre flat TV screens for video-conferences in person or remote. They each have private access and one has access to the garden.
For tasty breaks: La Table de Varennes can concoct meals and snacks crafted from local, seasonal produce. Cocktail-dinners and welcome and departure coffees, are available on demand.
Should you have any questions or would like an estimate, contact Mathilde, our corporate events manager, by writing to meetings@demeuresdevarennes.com or calling +33(0)1 69 00 53 87.
Discover the leaflet
Loyalty program dedicated to event organizers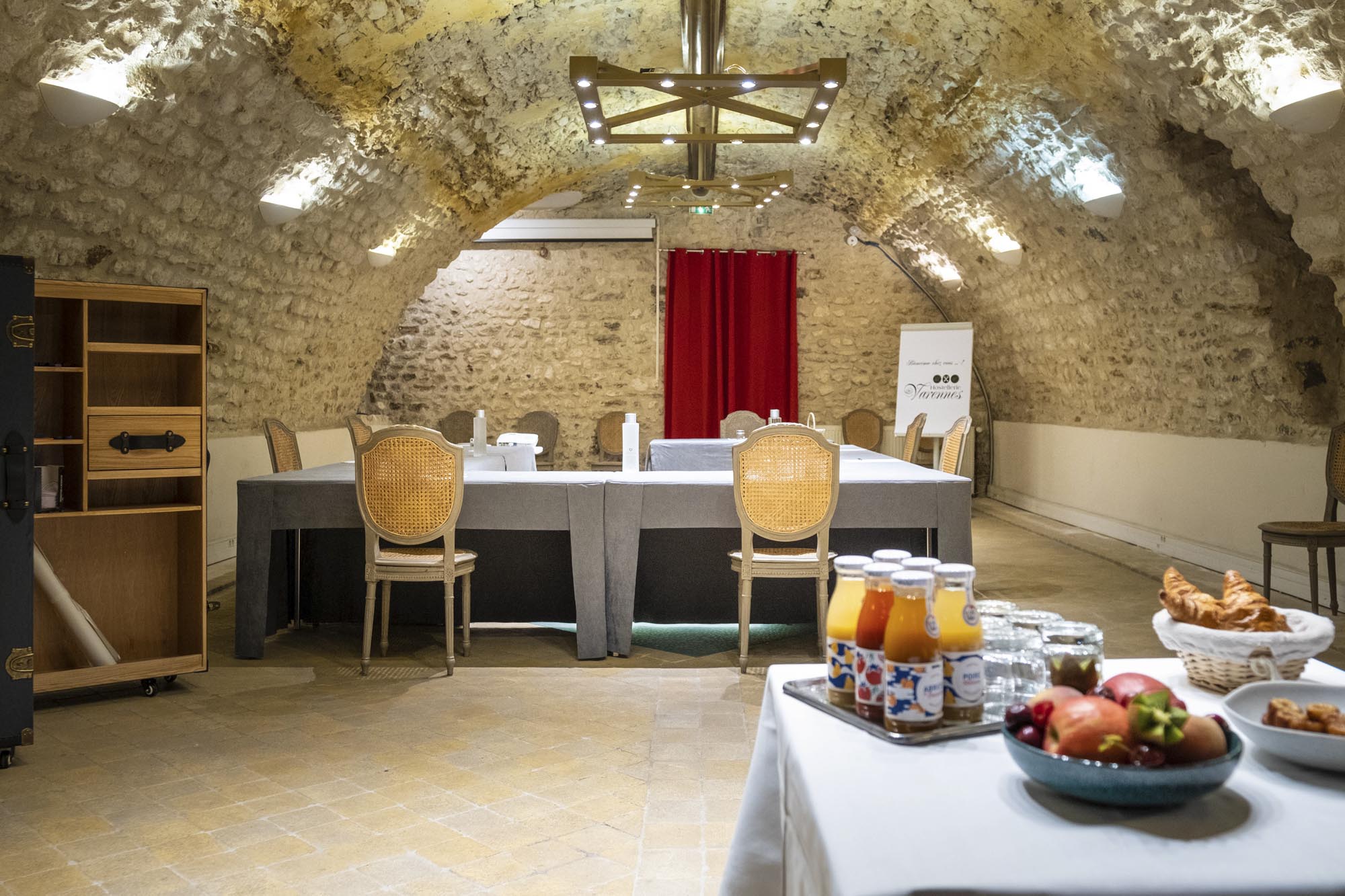 Booking an event at Demeures de Varennes means benefiting from the Planners Advantage loyalty program and earning points for each event. Exchange them for gifts: free hotel nights, Best Western® gift cards, gift vouchers from partner brands.

The advantages:
- Simple and free membership
- 1€ = 3 points (on your confirmed seminars)
- Points valid for life in the gift shop
- 50 € offered for your first seminar
Click for a proposal
myWo co-working area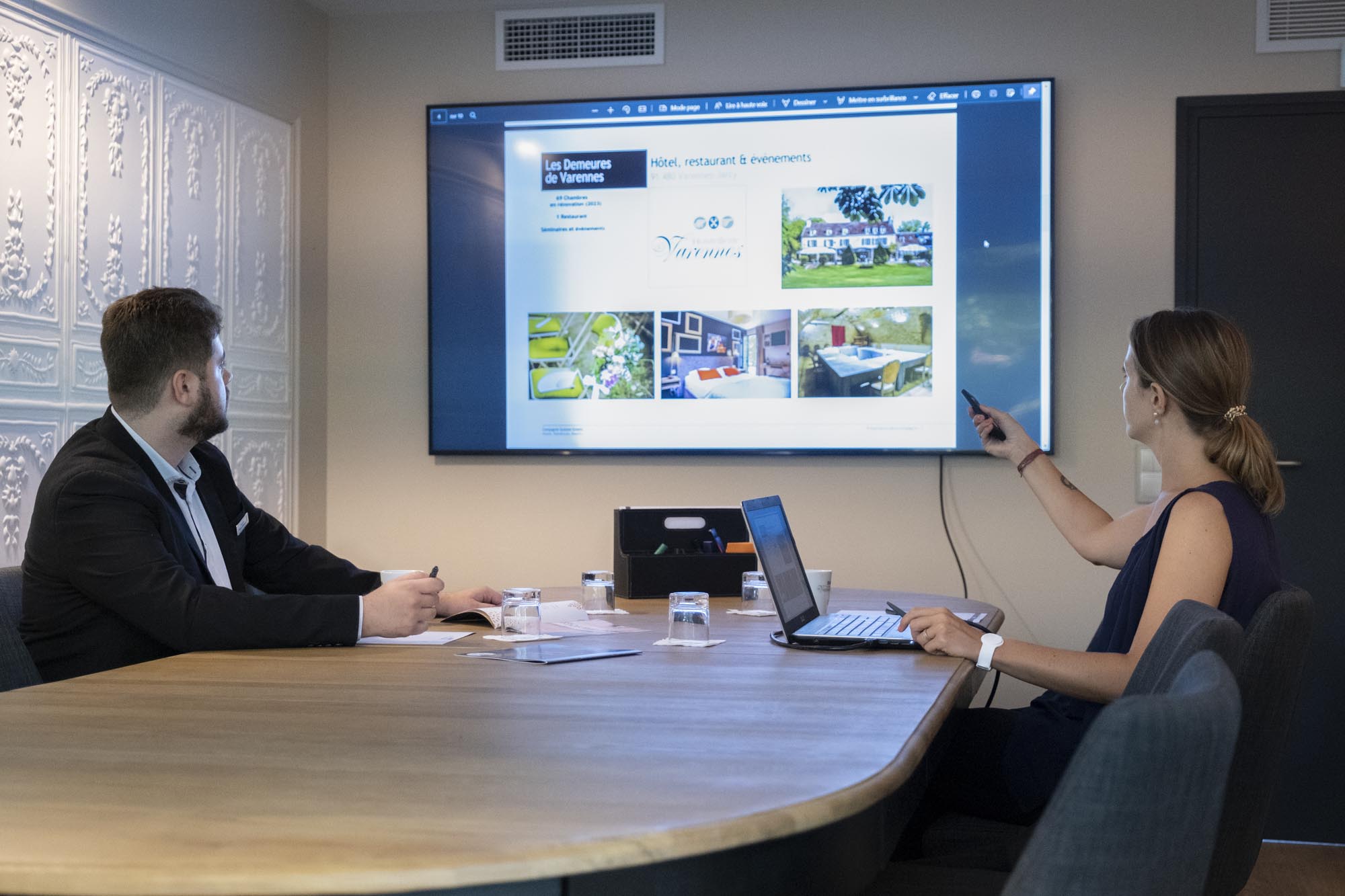 myWo Lib: warm, modern area in the lobby, open to all, no need to book.

myWo Lounge: alternative shared workspace to meet with business partner and colleagues.
Rate per person :
5€ per hour
15€ per half day
25€ per day

myWo Meeting: cosy, private meeting room, bookings only. From 70€TTC per person.

A tasty menu is available all day long.
myWo