La Table de Varennes
Generous, nutritious food
Welcome to La Table de Varennes ! soak up the soul of a spacious dining room bathed in sunshine and looking out over the woodlands. Traditional floor tiles, wooden beams across the ceiling: La Table de Varennes takes you back in time! In fine weather, meals can be served on the terrace outside.
Seasonal savours. The team serve only seasonal produce. Local specialities, Produce from organic and integrated farms are given an inspired, creative twist.
Mouth-watering. Meat pies, mushroom fricassee, cream of cep mushroom soup, roast skate and frothy chocolate mousse … check out the menu at La Table de Varennes.
La Table de Varennes is open every evening from 7.00 to 9.00 pm. A snack menu is available for weekly lunches.
Restaurant menu
Menu pricing
Starter + main dish / Main dish + dessert 35 €
Starter + main dish + dessert 44 €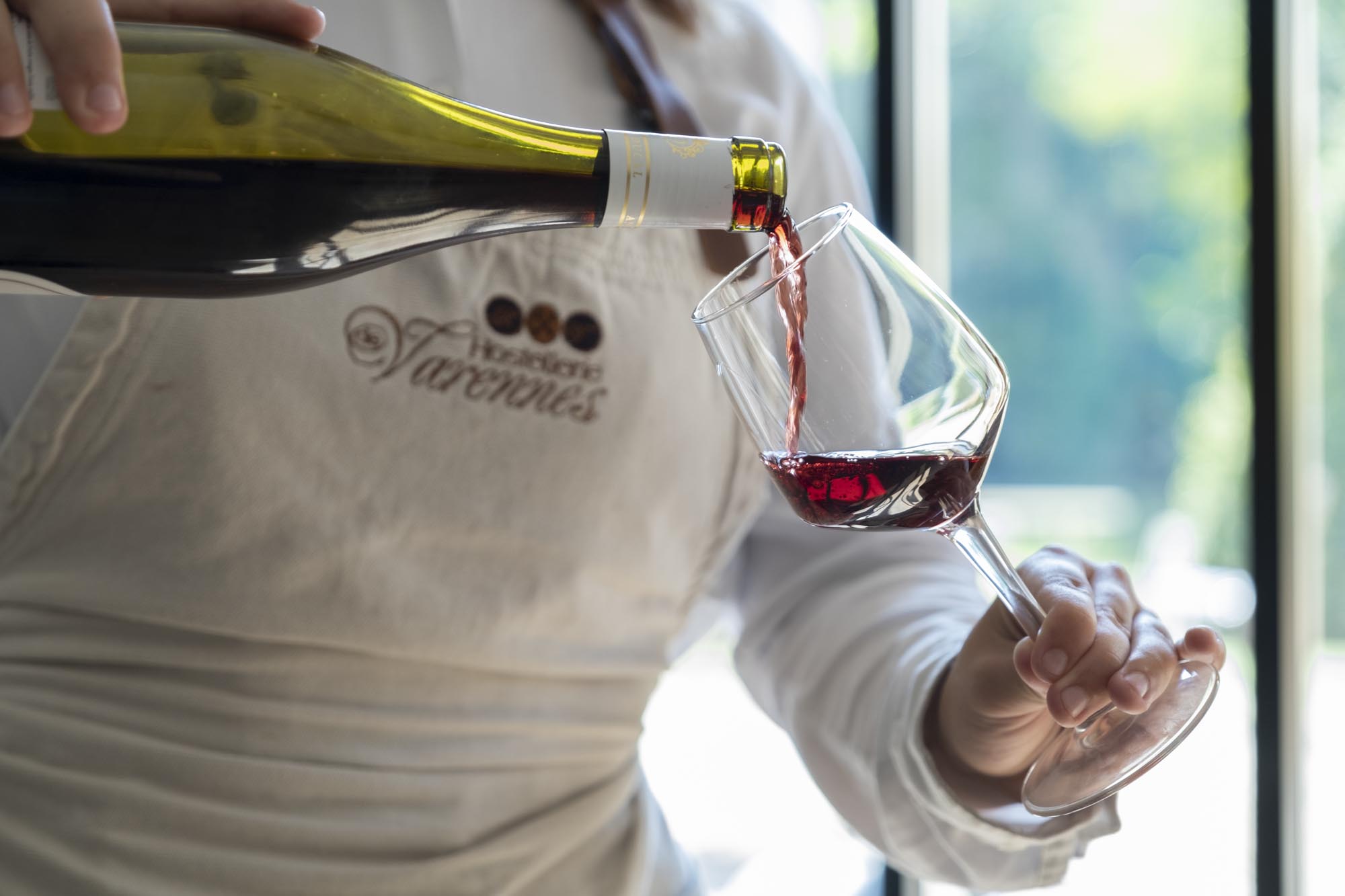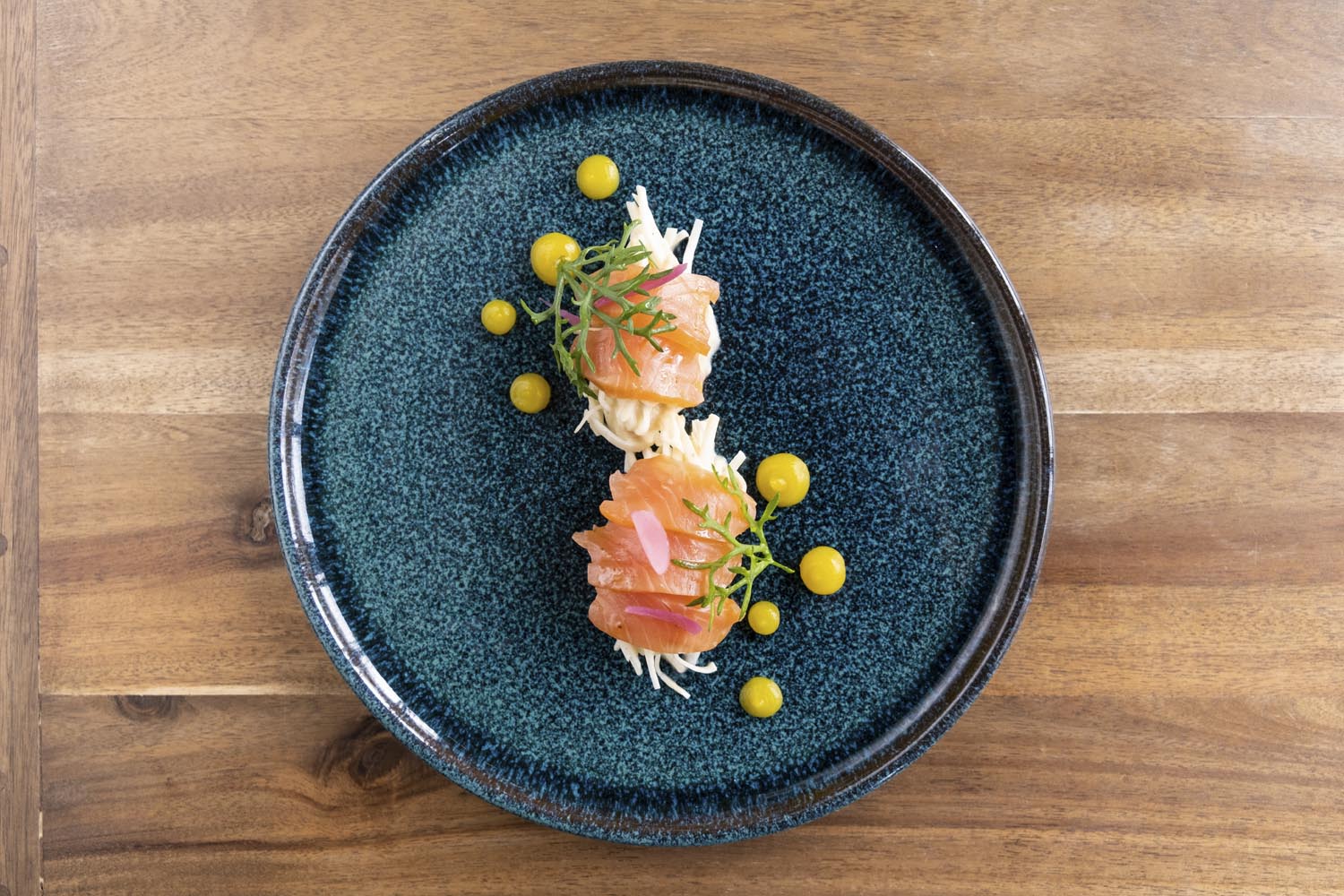 Starters 
Perfect egg with mushrooms, meurette style 14€
Pressed free-range chicken, marinated in verjuice, fig compote 15€
Butternut carpaccio marinated in olive oil and honey, salad and sprouts 12€
Starter of the moment, depending on the market 15€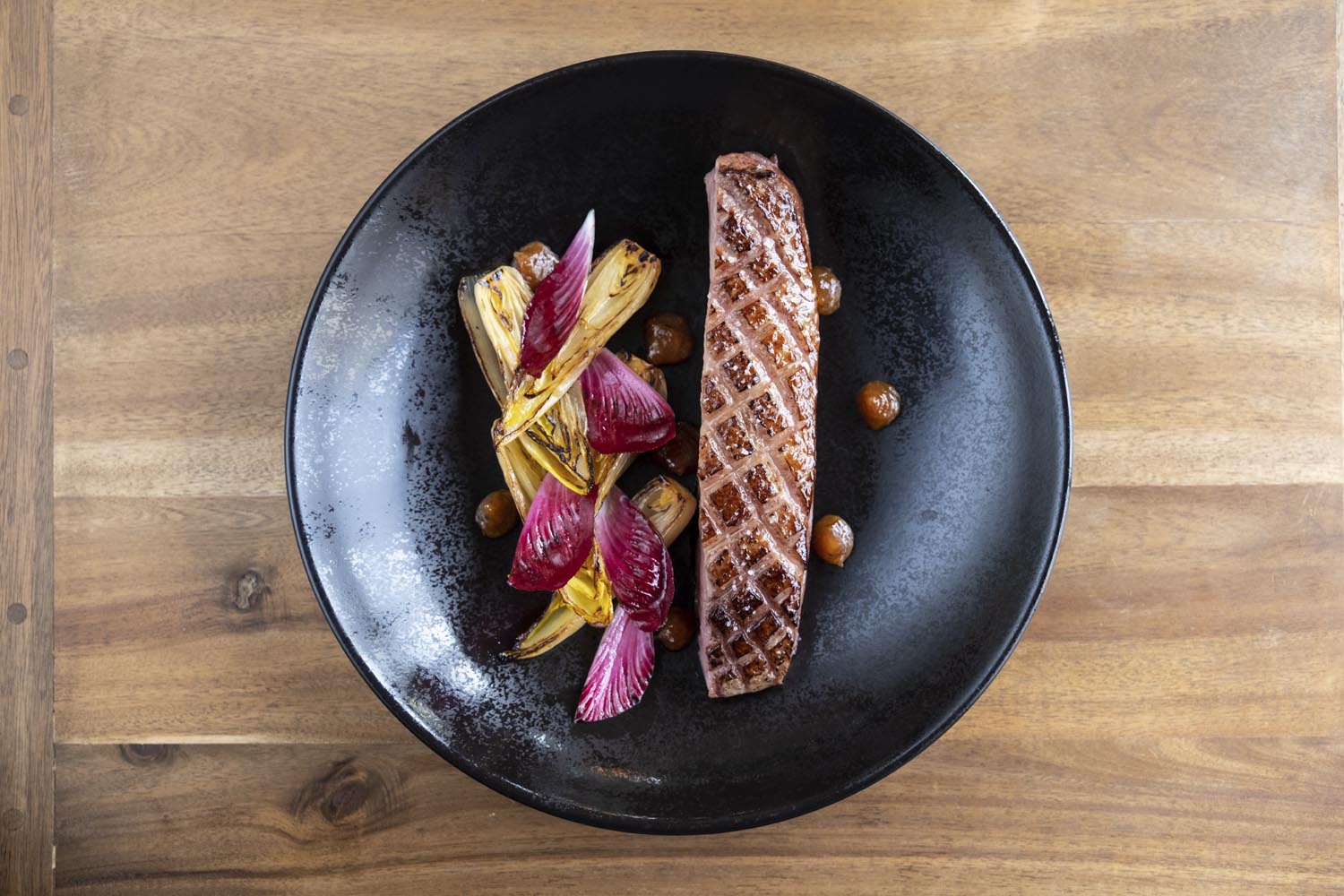 Main dishes
Beef chuck, vichy carrots 19€
Snacked hake back, mashed potatoes, buttered spinach garnish 21€
Charolais beef fillet, street corner potatoes, Demeures sauce 26€
Risotto of fregola sarda, rocket and parmesan coulis 18€
Dish of the moment, depending on the market 19€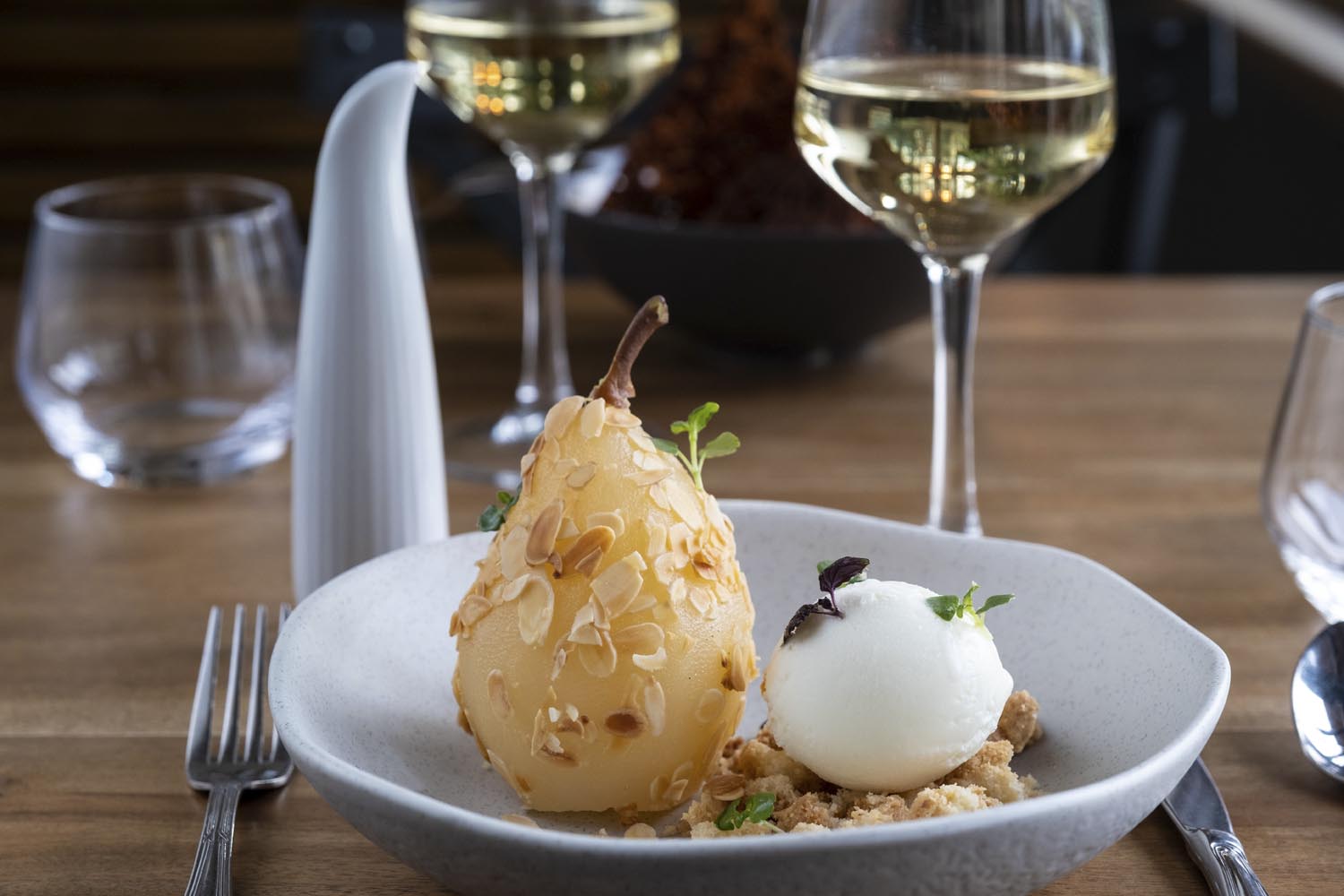 Cheese and dessert
Platter of mature cheeses, Mme Le Pelletier jam 11€
Pana cotta, orange zest, intense chocolate siphon 11€
Crumble, grapefruit, Timut pepper, bourbon vanilla ice cream 12€
Dessert of the moment, according to market 11€